Happy Release Day to Insipid by Christine Brae!! Make sure to enter the giveaway below!
Synopsis
Christine has written an awesome evocative and lyrical synopsis that hints at the poetry and passion of this compelling and emotionally rich story, but since I've already posted it once (see the post just below this one), I'm not going to reiterate it, but rather make a brief attempt at my own. Jade Richmond is a sophisticated and worldly career woman but nothing in her life is really what it seems to be. Beneath the ever-so tightly controlled surface there's the tumultuous turmoil of so many unresolved pieces of her past. So when a single glance from client Lucas Martinez seems to ignite a firestorm that threatens her carefully constructed world, she's not going down without a struggle. The trailer does a beautiful job of previewing the story, and the tone, of this lovely and literate story, check it out!

Fred's Notes
It was Plato, I'm pretty sure, who first described love as a form of "divine madness," and Insipid does an awesome job of putting flesh on the bones of that abstract concept. It's a beautiful story, beautifully told, that unfolds gradually, just as MC Jade's world is crumbling around her. But that process of destruction is also a process of creation, as each seemingly crushing blow contains within it the seeds of the next stage of Jade's journey. What I really loved most about this book was the way it describes that astonishing, reason-overwhelming experience of being consumed by the irrational emotional experience of falling in love, inappropriately, wildly and inexplicably, even to the person undergoing it. That crazy feeling of "I know this is a bad idea, why is it so compelling?"
There are several other elements of this book that really stand out for me as well. First, the portrayal of Jade's world of finance and deal-making. Many writers attempt to depict this world - there's no shortage of sexy CEO's, bad-ass billionaires, and make-believe moguls in the realm of romance and women's fiction. But few, if any, have the verisimilitude and believability of Christine's portrayal of Jade's world. From the boardroom encounters to the painstaking process of document review, her familiarity with the setting, and her ease at recreating it bring the background to life.
Another element I loved is the way Christine uses the seasons and elements of the natural world as metaphors. Okay, that's maybe not the most original thing in the world, but that's a fault more of my description, because her use of it is fresh and always apropos. Allusions to the natural world enhance the emotional impact of the story, as well as move the narrative along.
Finally, I want to just touch briefly on Christine's eloquent style - she has a lovely gift for a memorable insightful phrase that illuminates the story like brief flashes of lightning. You'll find your highlighting finger working overtime as you discover them. Here's an early on example that draws in the seasons, too:
I found love in the summer and then lost it in the spring. I cried myself to sleep in the winter and froze my heart with the soft tumble of the snow.
Lovely, really. And although at this point in the book it's just foreshadowing, it serves a narrative as well as poetic purpose.
Christine's skill as a storyteller and writer has matured with each of her novels, and here in
Insipid
she has really hit her stridee. I urge you to enjoy the sometimes bittersweet, but always artful pleasure that
Insipid
affords.
Who's That Girl?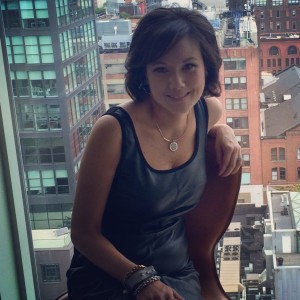 Christine Brae is a full time career woman who thought she could write a book about her life and then run away as far as possible from it. She never imagined that her words would touch the hearts of so many women with the same story to tell.
Insipid
, is her third book, released in June of 2014.
When not listening to the voices in her head or spending late nights at the office, Christine can be seen shopping for shoes and purses, running a half marathon or spending time with her husband and three children in Chicago.
---

a Rafflecopter giveaway